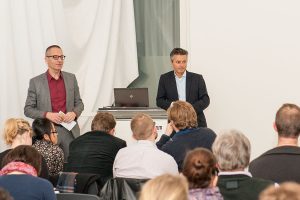 Johannes Ferber, managing director of IKEA Germany was talking about expansion in Germany with the focus on urban development and mobility at the Technical University in Munich.
Right at the beginning of the public colloquium Ferber states that a sufficient connection to public transport is a fundamental condition for the establishment of an IKEA furniture store.
This applies both to stores in urban areas as well as for those on the landscape. For this reason IKEA is involved on the construction and operation of bus or rail lines in many locations. On average, around 20 percent of buyers are coming by public transport.