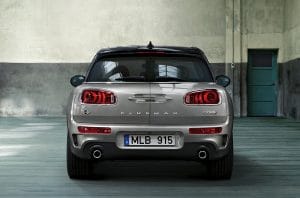 The latest flagship model of the British premium brand MINI – the new MINI Clubman – is presented at the International Motor Show (IAA) in Frankfurt /Main for the first time to the world public. With the launch campaign of the new model, the company also changed its product and brand strategy: Logo, font and imagery are renewed.
Important pillar in the now starting communication is the Web. This already uses the revised brand strategy: First product items and videos about the youngest family member in the MINI fleet were already communicated about different online channels, such as the official MINI webpage, the Facebook page, YouTube channel and on the MINI dealer organization – Other publications will follow, for example with the new MINI newsletter, which appears in late July 2015.
In Germany the big launch of the new MINI Clubman follows on October 31, 2015.